Hello! This is Andrew from Crown Academy of English. Are you preparing for the IELTS exam? Do you need to quickly improve your exam technique and increase your band score? I strongly recommend this complete course: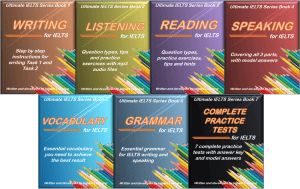 Writing assessments with corrections by an IELTS tutor
350 video lessons
80 interactive lessons
15 complete practice exams with band 9 model answers
7 IELTS ebooks (800 pages) + audio files to keep forever.
Email support from an IELTS tutor
Access to the private IELTS discussion forum

"The program provides me many useful tips and saved me a lot of time.
I got a score of band 7 just after a few hours of revision.
I would like to recommend this to any IELTS learners." –
Doan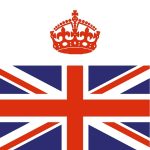 "This course is the only online IELTS course that I recommend. It will save you time and money because you will only need to take the exam once. The IELTS exam is difficult. Even if you have a good level of English, you need to learn the strategies and techniques to achieve a high score. This course explains everything."
Andrew, Crown Academy of English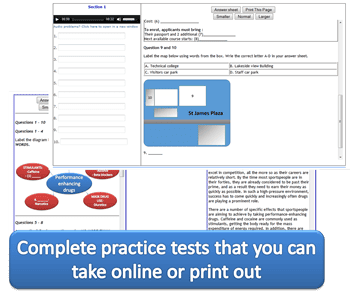 15 IELTS practice tests with model answers
The course has a total of 60 practice mock tests with model answers:
15 listening practice tests
15 reading practice tests
15 writing practice tests
15 speaking practice tests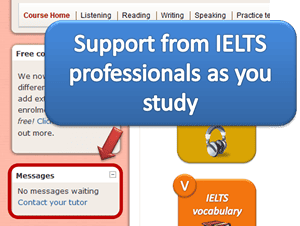 Email support with a native English tutor
Each student on the course is assigned a dedicated tutor.
You can ask your tutor for help and advice by email.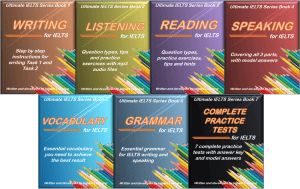 IELTS books in pdf format with over 800 pages in 7 sections (reading, writing, speaking, listening, grammar, vocabulary and 7 complete practice tests).
There are also audio files, practice tests with correct model answers that you can download and use when and where you want.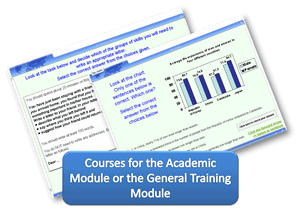 Academic or General training module
There are 2 complete courses for you to choose from: Academic or General. Both courses have all the lessons and practice tests that you will need.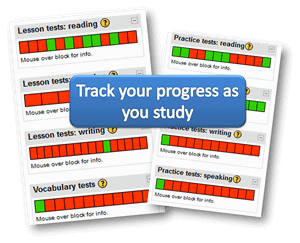 Track your progress through the course
Clear progression from beginning to end.
Track your scores for each practice test.
Track your overall score and improvement as you progress through the course.

"I have improved a lot in all the four modules of IELTS by utilizing all the tips I learnt at this online website. I would recommend every individual to use this website if they want to get maximum in IELTS." –
Huzaifa, Pakistan