Scrabble
Scrabble is an excellent way to improve your English vocabulary.
Scrabble is a word game in which players score points by putting letters onto a board divided into a 15×15 grid of squares. The letters must form words from left to right in rows or downwards in columns.
With this app, you can play against friends or against anyone who is online or play against the computer.
---
Voxy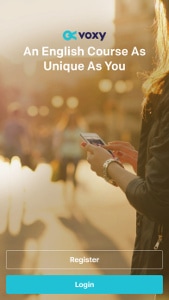 Voxy is a personalised language learning app that adapts to students' and employees' unique learning needs in real-time. There are over 3 million users of this app from 21 countries.
Voxy works on your computer, tablet and smartphone. Your course will be synchronised and up to date across all of your devices.
Voxy delivers real English content that is updated every day. Voxy's learners study in context with videos of people accomplishing daily tasks, audio recordings of real-life situations, and up-to-date news stories from leading media companies like the Associated Press. This is real English based on real-life stories. It is an excellent way to quickly improve your English.
---
Mondly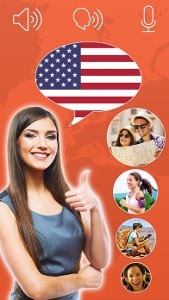 Learn American English with free daily lessons daily. With this app, you will start memorising core American English words, form sentences, learn to speak American English phrases and take part in conversations. Fun American English lessons improve your vocabulary, grammar and pronunciation like no other language learning method. This app is suitable for all levels from beginner to advanced.
There are language exercises for reading, listening, writing and speaking. There is also a dictionary, verb conjugator and speech recognition technology. This English learning app is like having your own personal English teacher.
---
Ruzzle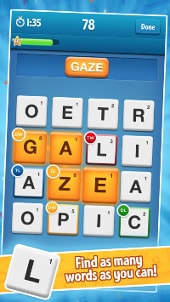 Ruzzle is one of the best and most popular word games on the internet. There are 70 million players from all over the world! This game will help you improve your English vocabulary and spelling.
You have to find as many words as possible in two minutes. Swipe over the scrambled letters to form the words and use bonus tiles to collect more points than your opponent. The game is played in three rounds.
There are 2 versions of this game: Free version and premium version. In the free version, the number of games is limited. The paid version offers an unlimited amount of games. Also, the paid version includes fun statistics and the possibility to see all possible words after the round is over. This option is what will really help you improve your vocabulary. You can buy the premium version from within the app. It only costs $2.99 and I strongly recommend it.
---
Learn English with films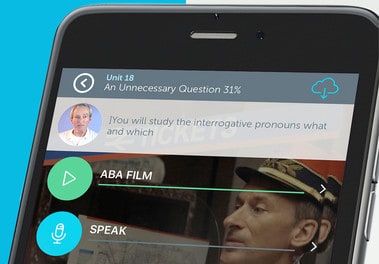 This app is an excellent way to improve your English by watching clips from films.
First you watch the films, then you study the dialogues, you learn to write them and you interpret the role of the characters from the films: The grammar needed to consolidate your knowledge is addressed at the end of the unit, along with practical exercises.
Use your device to listen, speak, read and write in English, just like in real life: Gradually learn new vocabulary and expressions.
With a free subscription, you have access to English grammar in 144 video classes explained by the academy's best teachers. The first complete unit for each level is also free so you can try out the learning method based on watching films.
With a paid subscription, you have access to the complete course, you can get a certificate for each level you pass and you have the support of a private tutor who you will be able to contact for any doubts concerning English that you may have.
Download "Learn English with films" at itunes
---
Online lessons with a native teacher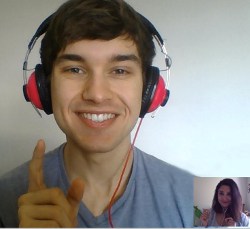 Book an online lesson with a native English teacher.
The teachers are all qualified professional native English teachers.
They each have several years experience of teaching, including thousands of hours of online teaching.
Their prices are very cheap and good value for money.
These teachers are very popular. I advise you to quickly book a lesson to reserve your place.
How to book a lesson
Click here for the list of teachers – Native English teachers – This takes you to the Verbling website (our partner).
Find a teacher you like on the list and then click on their name. This takes you to their teacher page.
Click the blue "Book now" button on the teacher's page (top right).
Follow the instructions for creating the account and making the payment.
---
IELTS exam complete course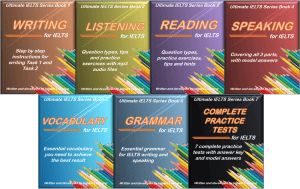 If you are preparing for the IELTS exam, I recommend this complete course:
Writing assessments with corrections by an IELTS tutor
350 video lessons
80 interactive lessons
15 complete practice exams with band 9 model answers
7 IELTS ebooks (800 pages) + audio files to keep forever.
Email support from an IELTS tutor
Access to the private IELTS discussion forum

"The program provides me many useful tips and saved me a lot of time. I got a score of band 7 just after a few hours of revision. I would like to recommend this to any IELTS learners." – Doan