Pronunciation of busy: /ˈbɪz.i/
"busy" is an English adjective. An adjective modifies a noun. An adjective gives us more information about a noun.
We use "busy" to describe 3 different types of noun:
1) A person.
2) A period of time.
3) A place.
In this lesson, we will look at each one in detail with example sentences.
"busy" to describe a person
Meaning:
If a person is busy, they are working hard on something.
A busy person is giving their attention to something.
A busy person is occupied by something. The person is not available.
Examples:
Mark is busy in the kitchen.
Mark is busy cooking.
Notice the form of the above example:
busy + ING form of the verb
busy cooking
The verb in the ING form is the activity that the person is doing. It is why the person is busy!
More examples:
David is busy doing his homework.
David is busy with his homework.
Salesman: Hello, could I speak to Mr Jones please?
Secretary: No, I'm sorry. Mr Jones is busy in a meeting.
Mark: Would you like to go to the cinema?
Jane: No I can't, I'm busy.
(In the above example, Jane says that she is busy but she doesn't give any more information or explain why. She says she is busy as an excuse. This is a very common use of "busy" – to refuse an invitation.)
An expression with "busy"
to be busy as a bee.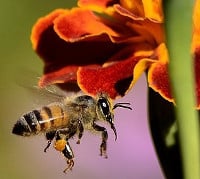 Explanation: A bee is an insect that works very hard gathering pollen and taking it back to the beehive to make honey. Bees are very active.
Meaning of the expression:
to be very busy.
to be very active.
to have lots of work or things to do.
Example:
Mark: How was your work today?
Jane: There were lots of customers. I was busy as a bee!
(This expression is only for a person.)
"busy" to describe a period of time
Meaning:
A busy period of time has lots of activity. Lots of things are happening.
Example sentences:
Next week will be busy.
Christmas is a very busy time of the year.
Mark: How are you?
Jane: I'm exhausted. I have had a busy day.
"busy" to describe a place
Meaning:
A busy place has lots of people or activity. There are often crowds of people.
Examples:
The restaurant is busy today.
I hate London. It's always so busy!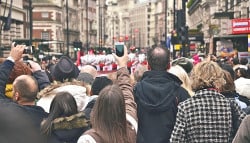 This road is very busy.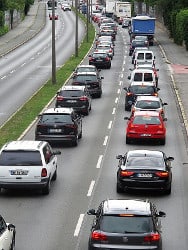 (A busy road has lots of traffic. If a road is busy, you should be careful when you cross it.)
More lessons
The difference between AFFECT and EFFECT
Prepositions of time IN, ON and AT
Common English proverbs
Past simple tense in English
Over 180 video lessons on our YouTube channel.
Video lesson
Watch more English video lessons on our YouTube channel.