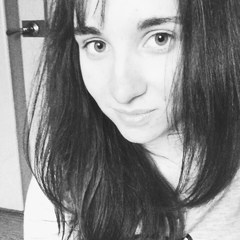 I'm Anna and I passed the IELTS exam with an overall band 7.5
I recently discussed my IELTS experience with Andrew from Crown Academy of English and here is the transcript of that discussion.
Andrew: Hello Anna. Thanks for doing this IELTS interview with Crown Academy of English. Please introduce yourself.
Anna: Hello Andrew. Nice to speak to you again. Well, my name is Anna. I'm 20 years old. Originally, I'm from Russia but I moved to Finland a while ago.
IELTS introduction
Andrew: When did you take the IELTS exam?
Anna: I took the exam in Moscow in January 2015.
Andrew: What band did you get? What was your score in each test?
Anna: My overall target band was 8 but I got 7.5 because of a low score in the writing part. My bands were:
Listening – 8.5
Reading – 8
Writing – 6.5
Speaking – 7.5
IELTS preparation
Andrew: How did you prepare for the IELTS exam?
Anna: There are a lot of ways how to prepare for IELTS nowadays. Courses, private lessons, skype lessons, self-studying, huge range special programs created by different language experts. The most challenging part is which way is to choose and whether it will be efficient enough.
For myself I chose attending special English courses that prepare for taking this exam. I had classes 3 times a week. Each class was dedicated to 1 part of the exam: reading, writing, speaking or listening. The teacher was a very qualified professional who knew what kind of information people need to pass IELTS successfully. During classes we went through both theory and practical exercises.
As for the speaking part of the course, in pairs we discussed the same topics that could appear in the real exam. Also, we had 1-to-1 conversations with the teacher sometimes. This helped a lot.
In addition, I practised a lot at home. I bought several mock tests and tried to finish one per day. That was my primary preparation material that really helps you to get the understanding how to manage your time at the actual exam, what kind of questions to expect and what IELTS is about.
As for the other useful ways, for practising listening part my advice is to watch movies in English. As many as possible. It doesn't matter if you don't understand some words – you can watch movies with subtitles to solve this problem. The thing is that you have to hear the real speed of English speech. With time you'll notice that your understanding of the language becomes better and better. Moreover, when watching movies in English, your grammar will become better as well as you'll hear the full sentences with different advanced grammar that native speakers use. After a while you'll start using the right grammar combinations without even noticing it.
Writing practice is a must as well. I used to write 3-4 different kinds of essays per week. The type of question is especially important when talking about process/graphs description. There are several types for those processes and the more of them you practise, the easier it will be to concentrate on the exact topic without thinking about types and structure during the exam itself. This helped me a lot to manage time at the exam, because I knew the types and structure of IELTS essays and could start writing immediately.
Basically, I had to spend about 7 hours a week studying. 3 classes per week which lasted 1.5 hours each plus home preparation.
Preparation problems and difficulties
Andrew: What problems and frustrations did you have while preparing for the IELTS?
Anna: Of course, there were also problems during preparation. The first problem I've already briefly mentioned before and that was the problem of choosing the right preparation path. I couldn't choose between private and group lessons. On the one hand, private lessons allow creating a personal schedule depending on your needs. On the other, pretty often group lessons and more intensive and good when you're short on time. I had only 1 month to prepare so I chose the second option – group lessons.
The second problem is the lack of speaking practice. Basically, I could practise speaking part only with the teacher during speaking part of the course. Of course, I could practise it with my foreign friends but only a qualified person could give me a serious feedback and point out on my mistakes within the IELTS range of requirements. Speaking practice with a native English teacher is really valuable. Now I realise that if I had to take IELTS again, I'd take some private speaking lessons.
IELTS exam day
Andrew: Please describe the IELTS exam itself.
Anna: The exam itself went ok. I felt pretty confident about taking it, because I had spent a decent amount of time on practising.
Since I use English on a daily basis, the speaking part went the best for me. I didn't have any problems in understanding what was said and could fill all the fields easily.
The reading part wasn't that hard either. I had some interesting articles about nature and space, so I can even say that the reading part was interesting. The difficulty level was completely the same as in the sample tests that I had bought during my preparation.
The writing part was the worst and hardest. For the first essay, I got a process of creating glass. The worst thing was that I didn't even practise that type of essay. In fact, I didn't even know about that type! Even during group lessons, that type hadn't been covered. I tried my best to describe it properly but still I didn't get a good enough grade. That's why I say that practising is very important here. I don't remember the topic of the second essay but it was pretty easy and it didn't take me a lot of time to write it.
The speaking part was the most interesting one as I've already said before. The person I was talking to was a British woman. She was kind but still serious. We had a good conversation about culture: whether I like museums, how often I attend them, and what kind of art I prefer. The topic for the 2-minute talk was "The most interesting thing you want to share with the world". I talked about cheering other people up and the importance of moral support. I think that everything went pretty smoothly.
IELTS Advice
Andrew: What advice can you give to my Crown Academy of English students who are preparing for the IELTS exam?
Anna: My advice for preparing for IELTS – don't avoid preparing for a whole exam just because you don't feel like preparing for speaking, reading or any other part. You need to have enough knowledge about all parts. Practise speaking yourself or with your friends and if possible with a native teacher and ask for feedback. Read different articles to improve speed of reading, watch movies in English to get used to the speed of English speech.
And, of course, get some proper IELTS lessons with a qualified English teacher. Do sample tests and get feedback and corrections from that teacher. Online IELTS courses are an excellent solution for this. Self-study is not enough.
My main advice to succeed at the exam – don't get stuck on one question in the reading and listening parts. If you can't answer a question within 1 minute – skip it. Don't waste your valuable time on those questions.
Don't be nervous. Being nervous won't help you but you might have problems with concentration because of that. Don't forget that you can always retake the exam.

IELTS online course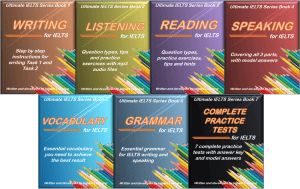 350 video lessons
80 interactive lessons
15 complete practice exams with band 9 model answers
7 IELTS ebooks (800 pages) + audio files to keep forever.
Email support from an IELTS tutor

"The program provides me many useful tips and saved me a lot of time.
I got a score of band 7 just after a few hours of revision.
I would like to recommend this to any IELTS learners." -
Doan