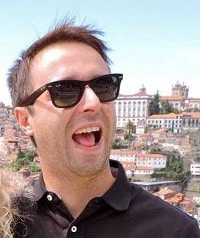 This is Federico with the last part of my description of the whole IELTS process.
In this second part of the interview, I talk to Andrew about my advice for preparing and taking the IELTS and then I share with you my detailed results.
Take as many mock tests as you can especially for the reading and listening part. They will surely give you an idea of what you will find on the actual test day.
I strongly advise you to enrol on an online IELTS course to help you prepare. With a specialised IELTS online course, you will have a qualified native English teacher who can help you improve your pronunciation and speak more naturally. The writing part is the hardest one to prepare for. You will need an English teacher that can correct your work and that can give you advice on how to improve. Online IELTS courses are good because they are excellent value for money and they will quickly help you identify your mistakes and to correct them.
IELTS online course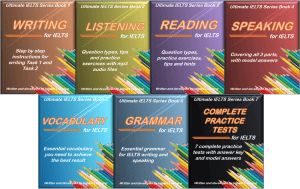 350 video lessons
80 interactive lessons
15 complete practice exams with band 9 model answers
7 IELTS ebooks (800 pages) + audio files to keep forever.
Email support from an IELTS tutor

"The program provides me many useful tips and saved me a lot of time.
I got a score of band 7 just after a few hours of revision.
I would like to recommend this to any IELTS learners." -
Doan
On test day the most important advice I can give you is not to panic. If you have prepared well your test will surely go well.
The second piece of advice I would like to give you is to stay focused and concentrated during the listening part. As I stated before, you will only listen to the recording one time and if you lose a single word that is being said, that could make a difference between one or even two score bands.
For the writing part never write with a pen, always use a pencil and make sure to bring an eraser with you. The IELTS staff can give you another answer sheet if you need one but you will most certainly not have time to rewrite all your answers once again.
For the reading part, before reading the actual passage, make sure to read all the questions related to that part first, so that you know what are you looking for in the text. You will always find the answer to question number one before the answer to question number two, so what I would actually suggest you to do is to read the first question and to not go any further in reading until you have found the answer to that question.
For the writing part just relax and use your time very well. Always try to have a few spare minutes at the end to go through what you have written and try to substitute common words with more elaborate ones while you are reviewing your work.
For the speaking part be as natural as possible, never show the examiner that you are nervous and try to look at him or her in the eyes with a big smile and a positive attitude. Show that you are confident and the examiner will believe that you are confident. To me this implies at least a 1.5 band difference in your speaking test result.
The last advice that I feel like giving you is to take the IELTS as a fun exercise. It's true that part of your future may depend on how you score on the test, but this is also a great way to meet new people and to improve your English skills, so good luck and make the most out of your IELTS experience!
My results
I got an overall 8.5. Unfortunately the writing took me a bit down with a 7.5, but the reading (9) listening (9) and speaking (8) put me back up at 8.5. I actually thought that the speaking part went better than an 8 but oh well I am very happy that I got an overall 8.5
Good luck!