In this vocabulary lesson, you will learn how to use the word "enjoy".
Enjoy is a regular verb.
It means to feel pleasure from something or to like something.
Form
base form: enjoy
ing form: enjoying
past simple form: enjoyed
past participle: enjoyed
Sentence structures using "enjoy"
There are 3 main structures:
enjoy

+

noun

Examples:
She is enjoying her drink.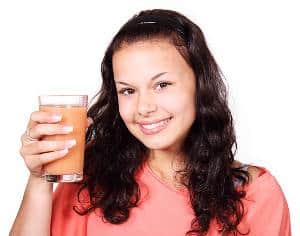 They enjoyed their holiday in London.
Did you enjoy the concert?
enjoy

+

ing form

In this structure, the ing form is a gerund. A gerund is a verb being used like a noun.

Examples:

They enjoy dancing.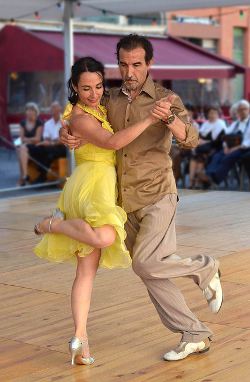 We enjoyed swimming in the sea.
Jane did not enjoy singing karaoke.
In all of the above examples, the gerund (ing form) is the direct object of the verb "enjoy."
For other uses of the ing form, see this lesson -> The ing form of English verbs
enjoy

+

reflexive pronoun

A reflexive pronoun is an object that reflects back to the subject of the sentence.
We use a reflexive pronoun when the subject and object are the same person.

Examples:

The dogs are enjoying themselves in the park.
(The dogs are having a good time in the park.)
We enjoyed ourselves at the festival.
(We had a good time at the festival.)
I enjoyed myself at the beach.
(I had a good time at the beach.)
Here are all of the English reflexive pronouns:
I enjoy myself
you enjoy yourself
he enjoys himself
she enjoys herself
it enjoys itself
we enjoy ourselves
you enjoy yourselves
they enjoy themselves
Video lesson
Below is a video lesson about "enjoy" on our YouTube channel. It will help you learn the correct pronunciation and there are some grammar exercises at the end.
There are lots of other lessons on the Crown Academy of English YouTube channel.